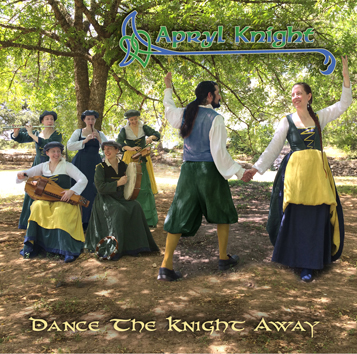 McDade, TX // Sat & Sun 2.13.16 - 4.3.16 & Fri 3.18.16 // Sherwood Forest Faire
I'll be performing with Mark the Harper and Fenice del Mar as Tulstin Troubadours. We play at the Horseman Stage at 11, 2:45 and 5, the Grove Stage at 1:00, and at the Plum Tree Stage at 3:45. We'll also be playing for the Maypole at 11:45. Order tickets here. 1883 Old Hwy 20, McDade, TX 78650
Columbus, OH // Wed-Fri 6.15.16 - 6.19.16 // Origins Game Fair
I'll be performing in the halls for all five days of this gaming convention (schedule TBA). Order badges here. Greater Columbus Convention Center, 400 N High St, Columbus, OH 43215
Danville, IN // Wed-Fri 6.20.16 - 6.27.16 // SCA 50 Year Celebration
I'll be performing with Mark the Harper and Fenice del Mar as Tulstin Troubadours. We'll have both stage shows and busking times. Register here. Hendricks County 4-H Fairgrounds & Conference Complex, 1900 E Main St., Danville, IN USA 46122
Indianapolis, IN // Thur-Sun 8.4.16 - 8.7.16 // GenCon
I'll be performing in the halls at this gaming convention (Thur 8/4 - 12pm Stage 2, 2pm roving, 4pm EX Stage / Fri 8/5 - 10am roving, 2pm roving, 6pm Stage 2 / Sat 8/6 - 11am Stage 2, 1pm roving, 3 pm roving / Sun 8/7 - 11am roving, 1pm Stage 2). When not in the halls, I'll be at my table in the far back of the Exhibit Hall. Order badges here. Indiana Convention Center, 100 South Capitol Avenue, Indianapolis, IN 46225
Columbus, OH // Tues 8.9.16 // Heather Dale House Concert
I've got a super special treat this year! I'm going to be going on tour with the amazing Heather Dale this winter (we'll be hitting spots in Texas and surrounding states - more details to come), and we're going to be doing a house concert in Columbus, OH on August 9 as a warm-up! If you're in the area, email [email protected] to reserve your spot - space is limited!
Memphis, TN // Sat & Sun 8.20.16 - 8.21.16 & 8.27.16 - 8.28.16 // Mid-South Renaissance Faire
I'll be performing in the lanes both weekends - look for me in between Gloriana's Glade and the Unicorn Stage. Buy tickets here. 7182 Mullins Station Rd, Memphis, TN 38018
Wentzville, MO // Sat & Sun 9.17.16 - 10.16.16 & Mon 10.10.16 // St. Louis Renaissance Faire
I'll be performing in the lanes throughout the day, most likely up the hill from the pirate ship stage. Order tickets here. Rotary Park, 2577 West Meyer Road, Wentzville, MO, 63385 78650
Remaining 2016 Schedule TBA!
Want to see Apryl Knight in your city? To get me in your home, cafe, or community, send me an email and include the name of your city/state (or country) in the subject line.